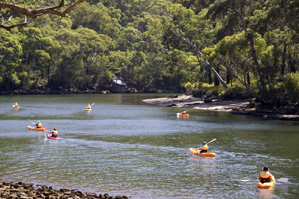 Kayaking on the Port Hacking River, Audley
Active Seniors NSW – Step Out & Get Active will be taking a break in 2015!
We would like to inform all of our past and future participants that Step Out & Get Active will not be held in 2015. In previous years the event has taken part during NSW Seniors Week and has provided seniors with a day filled with outdoor activities for all fitness levels in a tranquil setting.
We would like to thank all of our participants for your ongoing support and hope to see you back in 2016! /p>