Supporters
Event Partners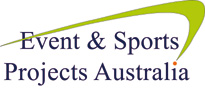 Event Suppliers






Guided Kayak Instructor: Rod Smith
Rod has been kayaking for over twenty five years. He has participated in four World Masters, eight Australian Masters, Hawkesbury marathon twice (111km race) and raced in the Murray Marathon (404km race). He is heavily involved in supporting his community which is shown when he participated in a fund raising paddle for Ronald McDonald on the Murray solo with no back up over 2000km.
Rod has been coaching for the last ten years and races with Cronulla Sutherland Kayak Club. Rod prides himself on getting people of all ages and sporting abilities involved in Kayaking; 'You're never too old to get into kayaking, it is a sport for all ages. We have people still racing in there eighties and many more over fifty' says Rod Smith.
Guided Bike Ride – Frank Pancer
Frank Pancer is an experienced tour guide in all areas of physical activity. His passions include Cycling, Bush Walking, Kayaking and a general appreciation for the Royal National Park and its beauty & tranquility. He has been a member of the Sharkbike cycling group for over 6 years and within that time has completed over 40 rides through Lady Carrington Drive which ties in perfectly for Step Out & Get Active.
Frank's main aim when conducting a tour is to ensure that everyone has a safe ride and a great time, regardless of their fitness and experience levels. There will be three (3) track options for participants to embark on for Step Out & Get Active which Frank will go through with you to choose from.
Frank has been a part of Step Out & Get Active for 4 years and has always expressed 'I like to introduce people to the benefits of social off road cycling for relaxation, fitness and just plain out fun!' says Frank.